home
Nederlands
next
Portfolio
High speed photos
When
These photos ware made in 1977.
How
The photos were made with electronic flashlight in a darkened room.
The timing is crucial. The soapbubbles burst because they are hit by a doplet of salted ethanol. The droplet passed two golden contacts. The signal this generated was amplified and delayed with a TTL MMV before it trigger the flashlight.
By experimenting with the delaytime (≈ 5.8 mS) the following results were achieved.
Three photos of bursting soapbubbles
The diameter of the soapbubbles is 14 cm.
Exposuretime ≈ 60 µS.
Scans of a prints on rastered photopaper.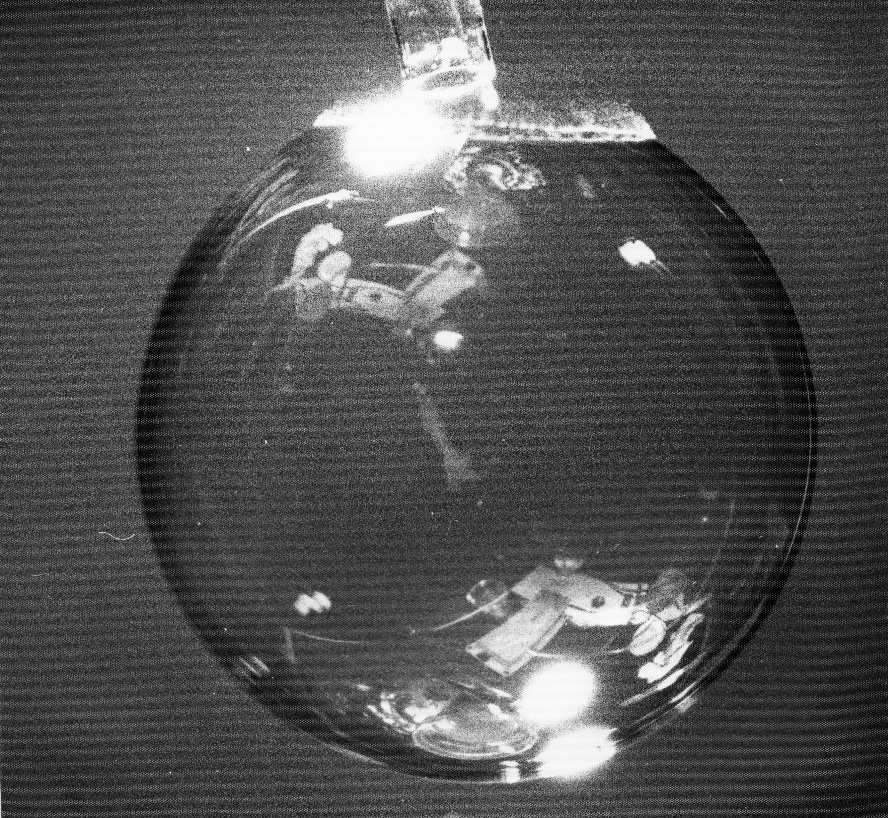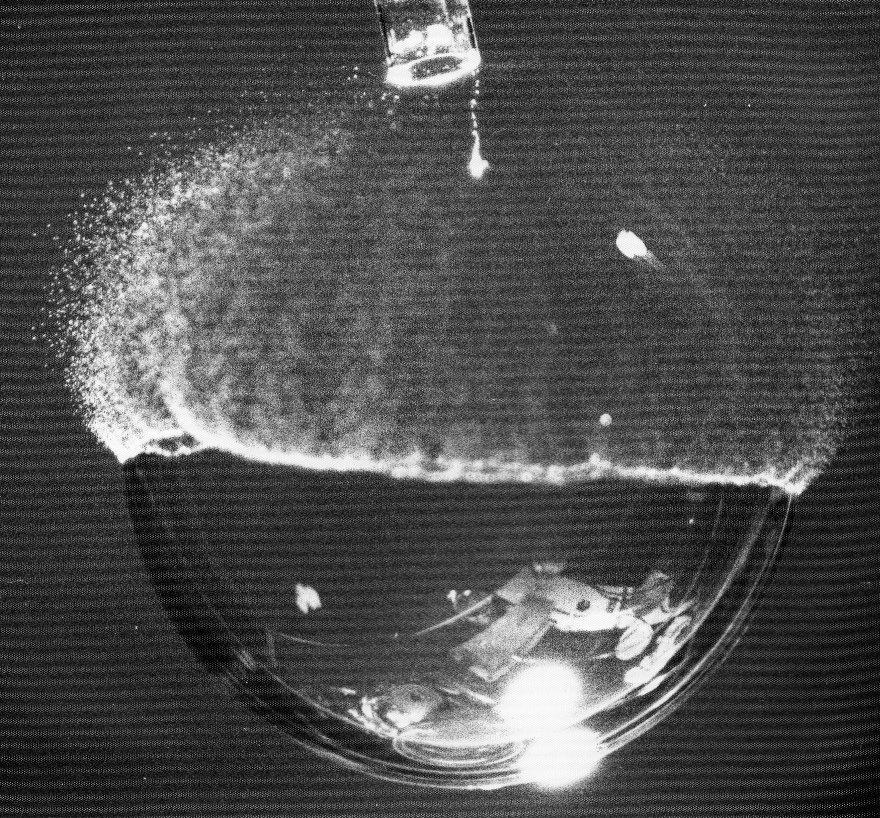 ---
home (English)
Nederlands